Because we believe in a world without single-use plastic
SUSTAINABLE


WATER STATIONS FOR EVENTS


NOW ENTIRELY

TOUCHLESS WATER FOUNTAINS!
NO MORE OUTDATED INFRASTRUCTURE
SAFE, MULTI-USER
UNITS (6 taps)
SMART
WASTE & WATER
REPORTING
PLASTIC WATER
BOTTLES

SAVED
PLASTIC TRASH
BAGS

AVOIDED
WHY US? WE ARE STRONGLY COMMITTED TO REDUCE PLASTIC POLLUTION FROM SINGLE-USE ITEMS TO PROTECT OUR PLANET. TOUCHLESS WATER FOUNTAINS ARE OUR WAY TO REACH THIS GOAL!
FORGET EVENTS' LONG LINES FOR WATER BECAUSE OF BAD INFRASTRUCTURE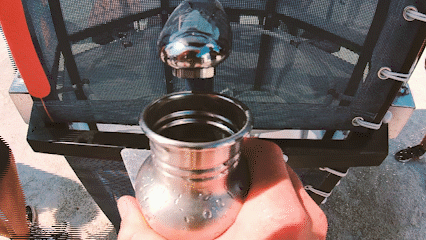 WE REFILL A BOTTLE IN




5 SECONDS WITH OUR TOUCHLESS WATER FOUNTAINS!
THESE EVENTS COMPANIES ARE MAKING A DIFFERENCE WITH OUR WATER SOLUTIONS:
Yes, other companies approached us, but we felt that the good first contact we got from Rachel was a good reason to work with her. There was no doubt that we wanted to work with The Green Stop. It's such a devoted company, that shares the same values as us, such as taking good care of our planet. We don't find that kind of philosophy with other companies in the market.
Eric Fortin Lambert, Director of Operations & Productions at Evenko
AWARDS FOR OUR TOUCHLESS WATER FOUNTAIN AND FOR OUR WATER SOLUTIONS!
Our touchless water fountain solution was recently awarded with the 1st place prize at the 2019 AquaHacking Challenge in Montreal as best innovative sustainable drinking water solution.
IF YOU MANAGE LARGE SPACES OR EVENTS, YOU WILL DEFINITELY BENEFIT FROM OUR WATER SOLUTIONS.
GET THE LATEST NEWS & UPDATES